Thanks For Subscribing to A Delightful Sojourn

Welcome aboard!
We're thrilled to have you join our vibrant community of enthusiastic travelers! Especially if you're a travel-loving baby boomer like us:)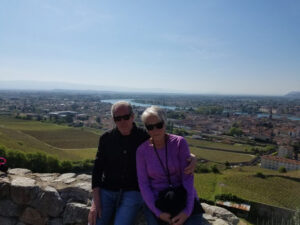 Thank you for embarking on this journey with us. Your subscription is more than just an email in your inbox; it's a ticket to a community that shares your passion for travel and adventure. We're honored to have you with us, and we're dedicated to ensuring that your wanderlust is fueled with top-notch travel insights and exclusive perks.
You've now become a part of a dynamic group that thrives on exploring the globe, sharing experiences, and making the most out of every journey. Each month, you can expect a treasure trove of invaluable travel tips, in-depth on-location reviews, and a host of goodies delivered straight to your inbox.
Let's Connect
Let's Connect and Share the Adventure!
Follow us on Facebook and dive into daily updates, engaging conversations, and the chance to connect with fellow travelers. Our community is a fantastic space to dream, plan, and embark on journeys together.
Let the adventures begin. We can't wait to explore the world together.